Kosmik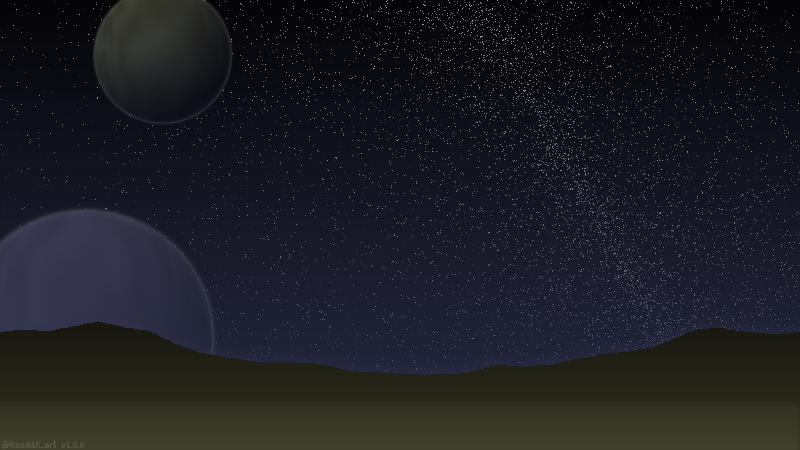 What is it?
Kosmik procedurally generates space imagery in a pixelized retro style, inspired by (and hopefully similar to) the visuals of computer games from the early 1990s, such as the original Master of Orion. As of early 2022, I'm actively working on Kosmik, adding features and improvements at least once per week.
Kosmik lives as a bot on Twitter that posts a freshly generated image each day around 5 pm CET. The image shown above is the first image that Kosmik posted on twitter.
If you'd like to contact me about Kosmik, please do so via either my personal twitter account or email.
License
All pictures posted by Kosmik on the above twitter account are available under a Creative Commons Attribution-NonCommercial 4.0 International (CC BY-NC 4.0) license.
Credits
I'm developing Kosmik in Scala (plus a little bit of Java) using
The font used in the signature is SinsGold by somepx.
References
Here's a list of some online resources (likely to grow over time) that I found helpful during the development of Kosmik:
Applying noise
Generating nebulae
Miscellaneous